If this is your first time building a computer you'll naturally have a lot of questions about each part and how they impact your build. You may have fears and doubts – and rightfully so! It's daunting. But once you get passed the fear and uncertainty, you'll quickly realize how easy and rewarding (both financially and in terms of knowledge) it is to build a PC yourself.
One way of thinking about it is we're putting together an expensive LEGO set. There are many benefits to building our own computer, such as:
Saving money with rebates and discounts on a per-item basis
Being able to swap out and add-on parts as our needs change
Having a deeper understanding of the role of every part
CPUs – central processing units – are one of the most debated and most important parts of your build. Some common questions greenhorn builders might ask are:
What's the best gaming CPU?
What is overclocking?
AMD or Intel?
The general interest in building computers has been growing since the dawn of the PC. A trends search for "gaming cpu" shows gamers are – naturally – heavily interested in creating serious gaming rigs:
Rejoice and become a part of the PC Master Race quest for world domination! But this trend is rather interesting, since graphics (GPU) have more influence in gaming rigs. Gamers really only need a CPU that meets the majority of gaming requirements. Games like Crysis are heavily GPU dependent and only utilizes dual cores in CPUs.
When you purchase a computer from retail stores, you're paying a markup/premium to own something with a well-known brand name like Dell, Alienware, Gateway or even HP. The truth is that those computers are pieced together with the same or inferior parts you can buy online yourself. Of course we get the insurance and support of having a working PC and troubleshooting errors – but these are things we're completely capable of managing. Comparatively speaking, you could build an $800 – $1000 brand name computer in hardware for approximately $500-$800 if you purchased the parts separately and assembled it yourself. The ranges fluctuate with sales, but it's always in favor of the builder, especially if you shop on/around Black Friday.
When it comes to gaming, the amount of options for parts be overwhelming to new builders. In your search for CPU clarity you will encounter clock speed debates, stumble across discussions surrounding APU viability, and dive headlong into the AMD vs. Intel gauntlet. This will all be covered in the following sections.
While GPUs arguably have the greatest overall impact on gaming machines, today we'll strictly focus on the gaming potential for a variety of CPUs ranging from cheap to pricey.
The following sections are about budgeting, AMD vs. Intel, overclocking, and the make-up of processors.
If you'd like to skip all of that and go straight to the CPU comparisons, just click here.
Where to Focus Your Budget
If you want to save money by purchasing cheaper hardware that's fine and often the case for many who want to get the best bang for their buck. In terms of gaming, your GPU is generally what will benefit gaming rigs the most and where you'll want to dump any money you've saved in other areas. Out of everything in your build, there are two parts that gamers need allocate enough of their budget to meet the requirements of different games.
The first is RAM or memory. Technically speaking, the more RAM you have installed in your computer, the faster it will react. Of course, there are limitations to this rule, and memory doesn't actually speed up your computer, it just improves performance. In terms of games, loading a program into the system relies on RAM. What you see on loading screens – like the wait time – is the game consolidating the correct files into RAM and VRAM. You'll want to have at least 4GB RAM
– for example, DOTA 2 takes up 1GB+ alone. Many first time-builders often pick up 8GB RAM
 to play it safe. You can always pick up more RAM down the road if your needs change.
The second area is the subject of this guide – the processor or CPU, which is essentially the brain of the computer. The better the processor, the more power you have to process incoming and outgoing information. Since data is read/written on SSDs and HDDs, the type of drive you have can actually hinder or compliment your CPU processing speed. This is why it's recommended to get at least 1 of each, so you can put your operating system and most played games and programs on your SSD (for quicker processing/loading) and all your big static files on the HDD, like movies, music, pictures, etc. Fortunately, the market price for SSDs has steadily declined over the years, making them an affordable option for first-time builders.
The highest rated / most popular SSD and HDD are linked below:
For SSDs 
120 GB
 is plenty for your first build. That's enough to hold your OS, 3-4 big software like Photoshop / Microsoft Suite, and about 5 games.
250 GB
 might be more ideal for gamers who hone their skills on just a select few. This is enough space for 20-30 games and a suite of applications/software.
For HDDs
1 TB
 is a great starting point for any gamer. Designers, photographers and videographers are generally the ones who need more than a TB. Since you'll learn how easy it is to install a drive, you can always pick up another HDD or SDD as your needs change.
Now let's get back to CPUs!
All processors can achieve the "minimum requirements" to have a working computer. Any decent CPU from the past five years can run hundreds of popular games. Gaming issues generally arise when a CPU does not match the same power tier as the GPU – it struggles to keep up (or can't keep up) and this results in a bottleneck; games run slow; loss of quality across the board. The same is also true when a low-end GPU does not match a high-end CPU. This is why it's common to try and match/balance CPU and GPU power.
There are different types of processors including different models and chipsets, which is tech lingo for different connections. Those connections are referred to as sockets, and each socket type has a specific fit.
If you buy a socket 423 processor you'll need to buy a compatible motherboard that fits socket 423 processors. The motherboard is the large circuit board that everything in your build connects to. If the processor is the brain, the motherboard is the spine and nervous system.
Without delving too far down the rabbit hole, the more money you spend on the processor, the faster your computer can process information – but there are diminishing returns for gamers.
AMD or Intel?
Intel is the most expensive processor manufacturer on the market. Most CPUs we'll be looking at are in the $50-$500 range, but more expensive and powerful options do exist, such as the godly Intel Core i7-3960X Extreme Edition
 – which you do not need if you're strictly gaming. Working in demanding software like AutoDesk with 3D models greatly benefits from higher tier CPUs. But if you're mainly going to play MOBAs like Dota and League of Legends, you definitely do not need a thousand dollar CPU. If someone says you need an i7 to game, you're best option is to: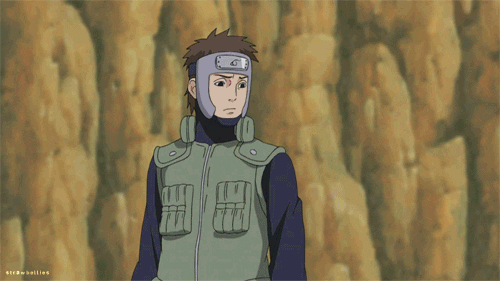 AMD is the main alternative, since the majority of their processors are under $250. While Intel processors generally pack more punch in terms of performance, AMD CPUs can go toe to toe if the power tier of each processor model is equally matched. AMD is known as the "best bang for your buck" CPU so if you're trying to put together a budget friendly rig, AMD is your best friend.
If you're not worried about spending a little extra cash to squeeze out better performance, then go for Intel. Just keep in mind that sometimes you won't be able to use the full power of Intel processors in every situation. Personally, I play a lot of GTA, Just Cause, League of Legends, and TF2 and I'm running this AMD processor
. All these games run fine on high settings and never eat up more than 50% of CPU – granted, I have a pretty decent GPU
 to match.
What's in a Processor?
Before you can decide which processor is best for your build, you should have – at the very least – a basic understanding of how they work. Here are the most common terms you'll run into when checking out CPUs:
Overclocking vs. Not Overclocking: The primary purpose of overclocking is to increase the clock frequency of a computer part, such as a CPU, which increases operating speeds while remaining stable. Faster speeds means more heat. This why it's standard to buy a custom cooler – separate from the stock coolers that come with CPUs – to keep temperatures lower. Liquid coolers
 are one of the popular and effective buys to accompany an overclocked CPU. When it comes to gaming – which is more reliant on GPU performance –  overclocking is often said to have minimal impact, such as raising your minimum frame-rate a bit and reducing stutters. Please note, you will see CPUs with "K' appended to the end, such as i5-4690 vs. i5-4690K. This means the CPU – the multiplier – is unlocked so you can increase clock speeds, but you don't have to overclock it. In general, the average gamer doesn't need an overclocked CPU, but having an unlocked CPU allows you to overclock it in the future – maybe 3 years down the road – when the benefits are more noticeable for more demanding games.
What's this I hear about APUs? – An APU (accelerated processing unit) is, in basic terms, a good budget processing platform. APU is a term AMD gave their CPU that also has a graphics core inside the CPU chip. They came out in 2011 and – in terms of gaming – are seen as the low-end, budget way to save on both your CPU and GPU, since they're bundled together. APUs have limited crossfire support which means you can add in another graphics card for better performance. Currently, AMD's most popular APU is the A10-5800K
. If you're a casual gamer then APUs are definitely a viable option, but if you're going to play demanding games like BF4 or Crysis, it's strongly advised you get discrete CPUs and GPUs.
Clock Speed – The clock speed essentially tells you how powerful a processor is with one exception, it depends on how many cores the CPU has. It is measured in gigahertz (GHz), which is how fast the CPU pulses in the microprocessor. In other words, a 2GHz CPU pulses two billion times per second. While a 3GHz processor is certainly faster than a 2GHz processor, that's not always true. Multicore processors work in tandem, which means a quad-core processor clocked at 3GHz is going to be faster than a dual-core processor at 3.3GHz.
Multi Cores – These days, CPUs generally include anywhere from two to eight cores (but can climb up to 12). Dual-core and quad-core CPUs are the most common. As mentioned earlier, you'll really only need the more powerful processors (using more cores) if you're working with photo or video editing and performance intensive tasks. Even most gaming – which requires a lot of power – doesn't yet take advantage of multi-core processors all the time. For a budget build, sticking with a dual core processor is fine.
Socket – Each brand has multiple processor types with different sockets. AMD, for example mostly uses FM1 or AM3+ sockets for their most recent CPUs. Intel, on the other hand, uses LGA1155, LGA1166, LGA1366 and more. You can fit multiple clock speeds into a socket, so an AM3+ AMD socket could be compatible with 2.2GHz dual-core processors and 3.3GHz quad-core processors. This is a good thing to know because you can always upgrade your CPU in the future if you decide you want more power, although the socket type will need to remain the same.
64 Bit Support – Pretty much anything you purchase these days is going to include 64 bit support, which means the hardware can process up to 64 bits of data at a time. Older processors could only process 32 bits at a time, so this is a huge improvement. All you need to know is that 64 bit hardware is backwards compatible, but software that includes 64 bit support will benefit from the added power. Try to avoid 32 bit processors if you come across any.
Cache – This could get real complicated real fast, so we'll try to keep it simple. The more memory in the cache of a processor means the faster and more efficient the CPU will be. There are three levels: L1, L2 and L3. L1 is the most important because it's the main cache.
Having extra cache is nice because it reduces the chance of cache misses, which are failed attempts to read or write a piece of data in the cache.
The Best Gaming CPUs For Varying Budgets
We've compiled a list of the best CPUs currently on the market paired with their relevant specs. This should help you make a decision about which model to purchase if you're in the market for a new processor.
You're super strapped on a budget
Name
: Pentium Processor G3220
Make: Intel
Specs: 3.0GHz Dual-core with 3MB L3 cache and integrated Intel HD graphics
Socket: LGA1150
Overclockability: Not really (you can, but it's not advised)
Game and Software Performance: Modest
Reception: This low-end Intel processor is great for standard computer use and budget builds, but if you're looking to run graphic intensive 3D games or hardware intensive software – such as photo or video editing apps – you should look elsewhere.
---
A bit better for basic gaming
Name
: Athlon X4 760K
Make: AMD
Specs: 3.8GHz Quad-core with 2x2MB L2 cache
Socket: FM2
Overclockability: Yes
Game and Software Performance: Decent
Reception: This CPU is great for budget or mid-grade builds and will work fine when paired with gaming hardware, such as a third party graphics card, although it might buckle under super heavy loads
---
A pretty decent CPU for moderate gaming
Name
: Core i3-4130
Make: Intel
Specs: 3.4GHz Dual-core with 3MB L3 cache and integrated Intel HD graphics 4400
Socket: LGA1150
Overclockability: No
Game and Software Performance: Good
Reception: You can't go wrong with an Intel i3 in a mid-grade build. While you won't get the kind of power out of higher end processors, you certainly have enough to handle moderately intensive applications and games.
---
A good CPU that can run MOBAs and most MMORPGs no problem
Name
: FX-6350
Make: AMD
Specs: 3.9GHz Six-core with 6MB L2 cache, and 8MB L3 cache
Socket: AM3+
Overclockability: Yes
Game and Software Performance: Great
Reception: The FX-6350 has an incredible amount of potential and is quite powerful, especially for the price range, however there are few software applications that will actually use all six cores.
---
A small step up from the 6350 with a performance boost on multi-threading
Name
: FX-8320
Make: AMD
Specs: 3.5GHz
Eight-core with 4x2MB L2 cache, and 8MB L3 cache
Socket: AM3+
Overclockability: Yes (4.0GHz turbo)
Game and Software Performance: Great
Reception: The FX-8320 is an extremely powerful CPU, probably more so than the average computer user will ever need. However, there are few software applications that will actually use all eight cores, so keep that in mind.
---
A solid and powerful socket Intel CPU for avid gamers
Name
: Core i5-4670
Make: Intel
Specs: 3.4GHz Quad-core with 6MB L3 cache and integrated Intel HD graphics
Socket: LGA1150
Overclockability: No
Game and Software Performance: Excellent
Reception: The Core i5-4670 is a great CPU for anyone looking to get maximum power out of their budget. For those want to overclock, the unlocked version
 is a very popular choice for avid gamers.
---
An excellent CPU with great performance
Name
: Core i5-4690K
Make: Intel
Specs: 3.5GHz Quad-core with 6MB L3 cache
Socket: LGA1150
Overclockability: Yes (3.9GHz Turbo)
Game and Software Performance: Excellent
Reception: The Core i5-4690K is one of the best mid-grade, unlocked CPUs on the market and it will work great for any build. It can run games like BF4 at 60-90 FPS and stays cool (under 50 degrees C).
---
A simply fantastic CPU, but it's pretty overkill for most gamers
Name
: Core i7-4790K
Make: Intel
Specs: 4.0GHz Quad-core with 8MB L3 cache
Socket: LGA1150
Overclockability: Yes (4.4GHz Turbo)
Game and Software Performance: Outstanding
Reception: The Core i7-4790K is lauded in the gaming world for its sheer power, and the price tag isn't too bad either. It might not be for a budget rig, but it won't break the bank if you're looking for something with a little more juice.
---
An unnecessarily extreme CPU for gamers
Name
: i7-4960X Extreme
Make: Intel
Specs: 3.6GHz Six-core with 15MB L3 cache
Socket: LGA2011
Overclockability: Yes (4.0GHz Turbo)
Game and Software Performance: Godly
Reception: If you have the cash to throw down, this is one of the best processors you can get your hands on today, especially if you're into 3D gaming. Even with the premium price tag, the i7-4960X Extreme won't disappoint.
At least once in their life, 90% of 45yr-olds in the United States had tried an illegal drug – according to a 2006 NIH study. Ninety percent. Strangely enough the mass media and general 'adult' society have shunned psychoactive drugs at grand scale until 2011, when marijuana legalization talks and progress flooded mainstream news. We rarely […]